X Międzynarodowa Konferencja Borówkowa
March 2022
The world's largest conference connecting producers as well as companies and people operating in the blueberry business. The conference, as always, is not only knowledge, but also an opportunity for many meetings and making new friends. It gives the possibility of integration, B2B meetings with exhibitors and other participants.
DATA:
300 stationary participants | Online attendees 420 | 30 countries | Length of 2 days | Exhibitors' stands 54
RANGE:
Comprehensive service of a hybrid event:
– Stationary studio in Warsaw
– Delivery and configuration of the platform
– Realization of the vision – live streaming
– Processing of video materials
– Configuration of the EXPO zone
– catering
-scenography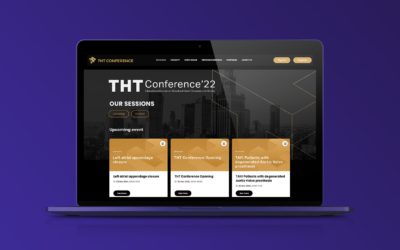 THT Conference 2022 March 2022 THT is an annual international conference devoted to the issue of transcatheter treatment of structural heart diseases. Its aim is to create a place for the exchange of experiences and education of members of the Heart Teams, as...