Cardionephrodiabetology Conference 2022
Beginning – April 2022
Cardionephrodiabetology – a series of 8 meetings during which outstanding specialists in the field of nephrology, diabetology, cardiology and hypertensiology share their knowledge and the latest medical reports with other doctors. The event is organized in 8 Polish cities, and each meeting is available in online broadcasts thanks to our platform.
RANGE:
– Key Visual
– Logo
– Graphics and animation
– Comprehensive service for a hybrid event (online and studio)
– Delivery and configuration of the platform
– Realization of the vision – live streaming
– Support for remote connections
– Recordings of speakers in the studio
– Processing of video materials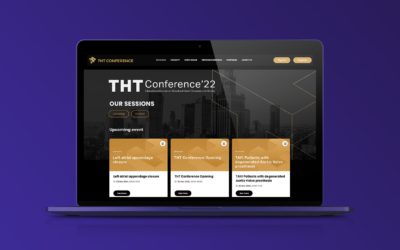 THT Conference 2022 March 2022 THT is an annual international conference devoted to the issue of transcatheter treatment of structural heart diseases. Its aim is to create a place for the exchange of experiences and education of members of the Heart Teams, as...