D&I Changemakers Festival 2021
December 2021
The D&I Changemakers 2021 conference is the largest event dedicated to diversity and inclusion in Central and Eastern Europe. The conference is dedicated to top-level managers, D&I or HR, experts on D&I, ERG leaders or members, anyone interested in diversity and inclusion.
In D&I CHANGEMAKERS CONFERENCE 2021 there are 70 speakers appearing in 40 speeches in the following thematic areas:
Trendy Big Picture i D&I,
D&I Strategy and evidence-based D&I,
Inclusive leadership,
Integration recruitment,
Inclusive language,
Employee Resource Groups,
Remote work and D&I,
Gender balance,
LGBTQ + inclusion,
Sanity.
RANGE:
– Configuration of the EXPO zone
– Delivery and configuration of the platform
– Realization of the vision – live streaming
– Creation of the event website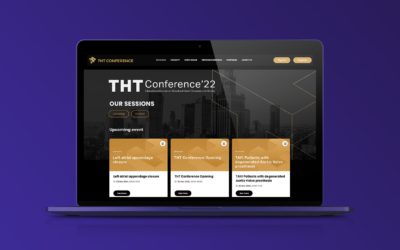 THT Conference 2022 March 2022 THT is an annual international conference devoted to the issue of transcatheter treatment of structural heart diseases. Its aim is to create a place for the exchange of experiences and education of members of the Heart Teams, as...