Platform capabilities
The platform, as in the case of live events, consists of several zones and modules, including registration zones, event zones, plenary and workshop rooms, expo zones, networking and information zones. Thanks to our platform and an experienced team, the organizers will safely and effectively conduct an event online, regardless of whether it is fully virtual or hybrid.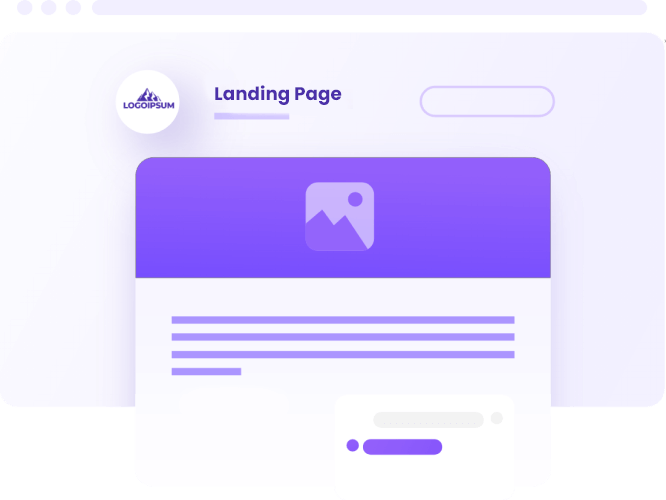 Landing page
A few This is the first place a potential attendee of your event goes. With a landing page, you can quickly present the highlights of your event, get the recipient interested, encourage them to register and leave their contact details.
On the landing page you can include:
Dynamic graphics with text
Static graphics with description
Thematic areas of the event
List of key note speakers
Platform zones
If your event is to be closed, participants will go through a registration process. The system can also generate unique codes to enable one-off registration. The full platform can be accessed by logging in on the day of the event or at any other time.
FUNCTIONS:
the possibility of choosing any fields in the form
unique registration code option
the possibility of extending the regulations with your own content
creating a user profile with a photo, information, registered events, own agenda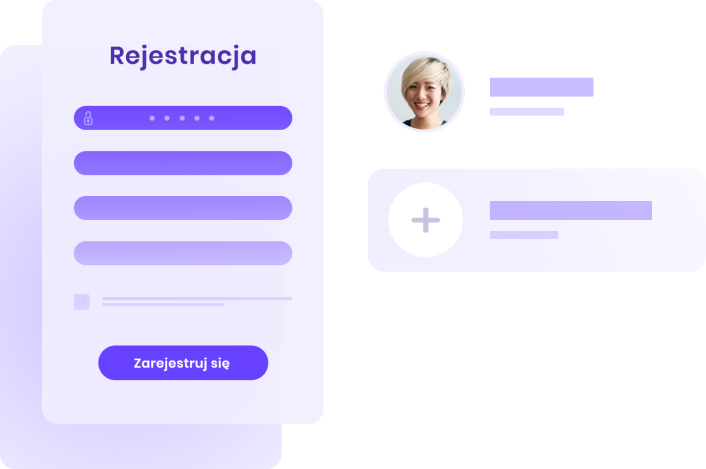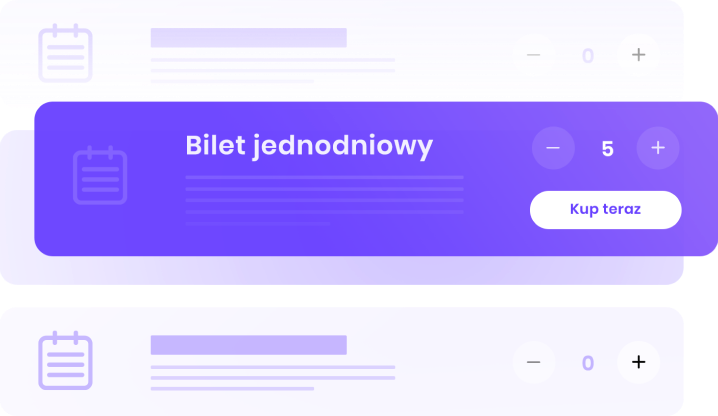 Purchase of tickets
The platform allows you to purchase tickets for a given event. We integrate with many external online payment services.
Foyer – event zone
This is the place from which the participant begins their adventure with your online event right after registration. Thanks to the possibility of placing your own graphic designs in the background, banners and other elements, your event will take on a completely individual character.
FUNCTIONS:
live scenes (possibility of renaming, unlimited number of scenes)
dedicated background (1920x1080px)
dedicated banner (1192x250px)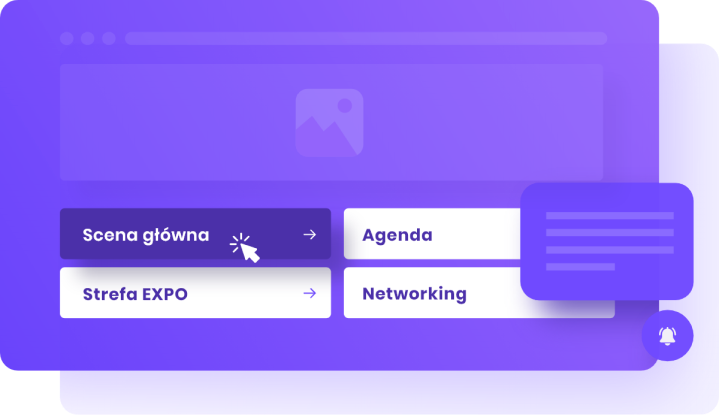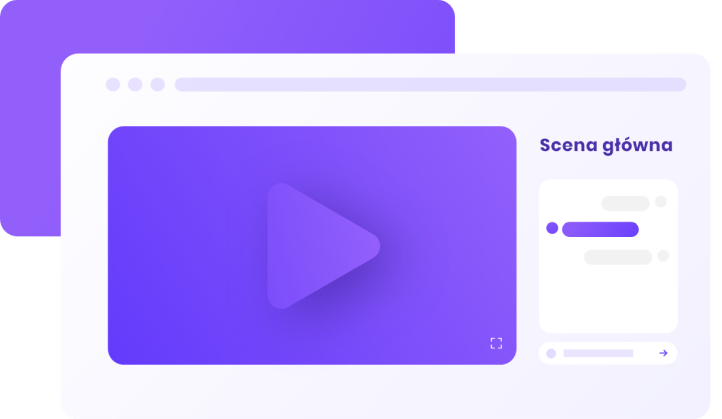 Sceny LIVE – streaming
Regardless of whether it is the main stage, lecture hall, plenary hall or just a live stream of a concert – this is where the substantive part of the event takes place.
FUNCTIONS:
moderated chat for participants and speakers
dedicated name of the stage, lecture or description of the panel taking place
logos of organizers, sponsors and partners (possibility of any categorization)
unlimited number of scenes
EXPO zone
The exhibitors' zone offers a number of promotional opportunities.
FUNCTIONS:
spatial view on a standard or dedicated 3D map
any arrangement of logos on the map
markings dedicated to packages (circles in the color of the package)
4 different packages for exhibitors: PLATINIUM, GOLD, SILVER, BASIC or CUSTOM
markings dedicated to packages (circles in the color of the package)
sorting according to the rank of selected packages (the exhibitors' logos appear first PLATINIUM, next GOLD, SILVER and alphabetically BASIC)
markings dedicated to packages (circles in the color of the package)
* spatial view not available on mobile devices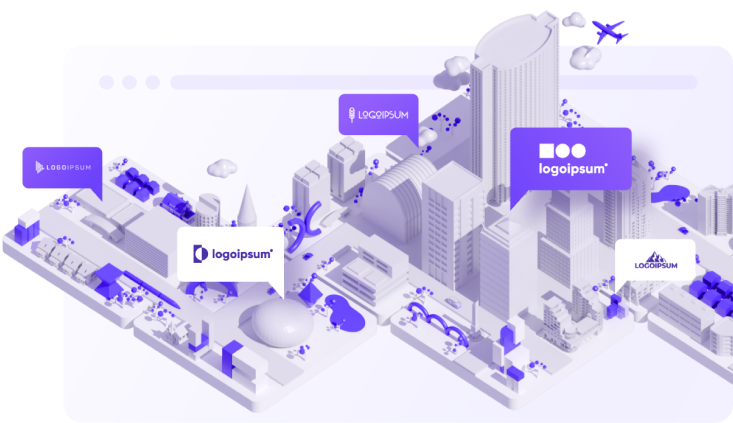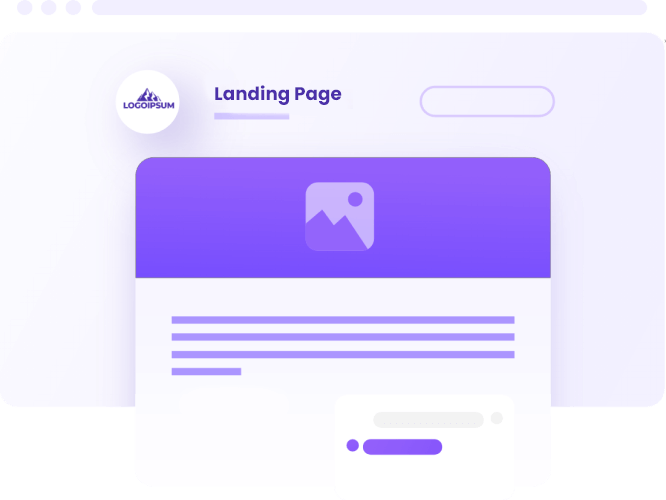 EXPO Exhibitor
It is a number of promotional and communication opportunities for exhibitors
FUNCTIONS:
the possibility of placing any content such as photos, videos, text
communication with visitors via chat or video call
contact forms with dedicated marketing consents
hybrid – live streaming option from a stationary stand
Networking zone
The networking zone is a discussion space in any thematic area and a place of integration for meeting participants.This is where event guests can get to know each other better and exchange mutual experiences and views.
FUNCTIONS:
10 selected thematic spaces
sync with Zoom and others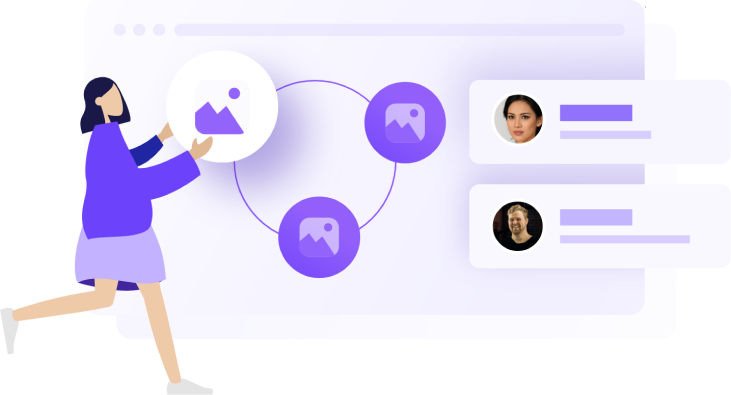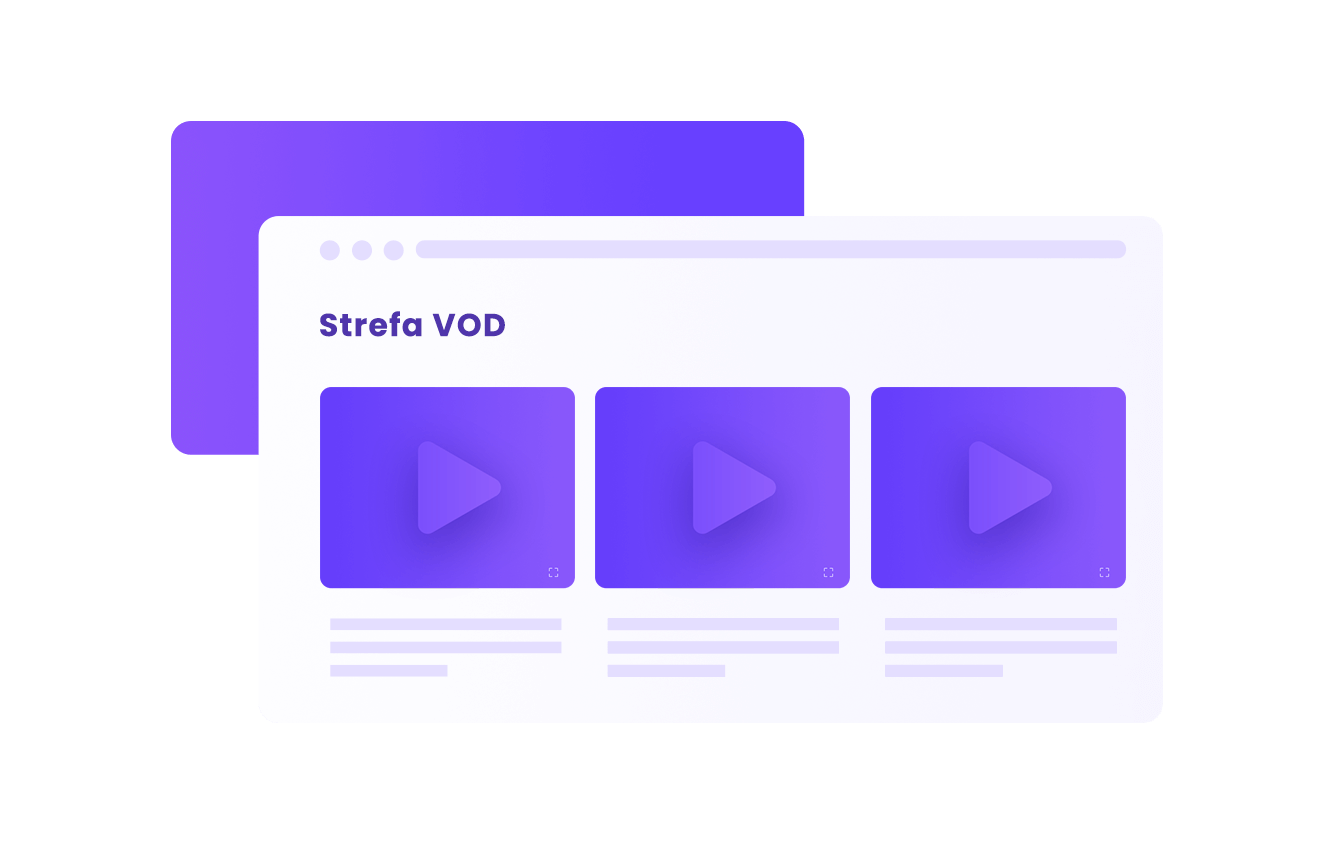 VOD Zone
This is where video footage can be published after the event. It is a knowledge base that participants can return to at any time they choose
Interactivity with the participant
The platform offers a range of tools to help engage the visitor with the online event and keep their interest at a consistently high level.
FUNCTIONS:
Assessment of scenario elements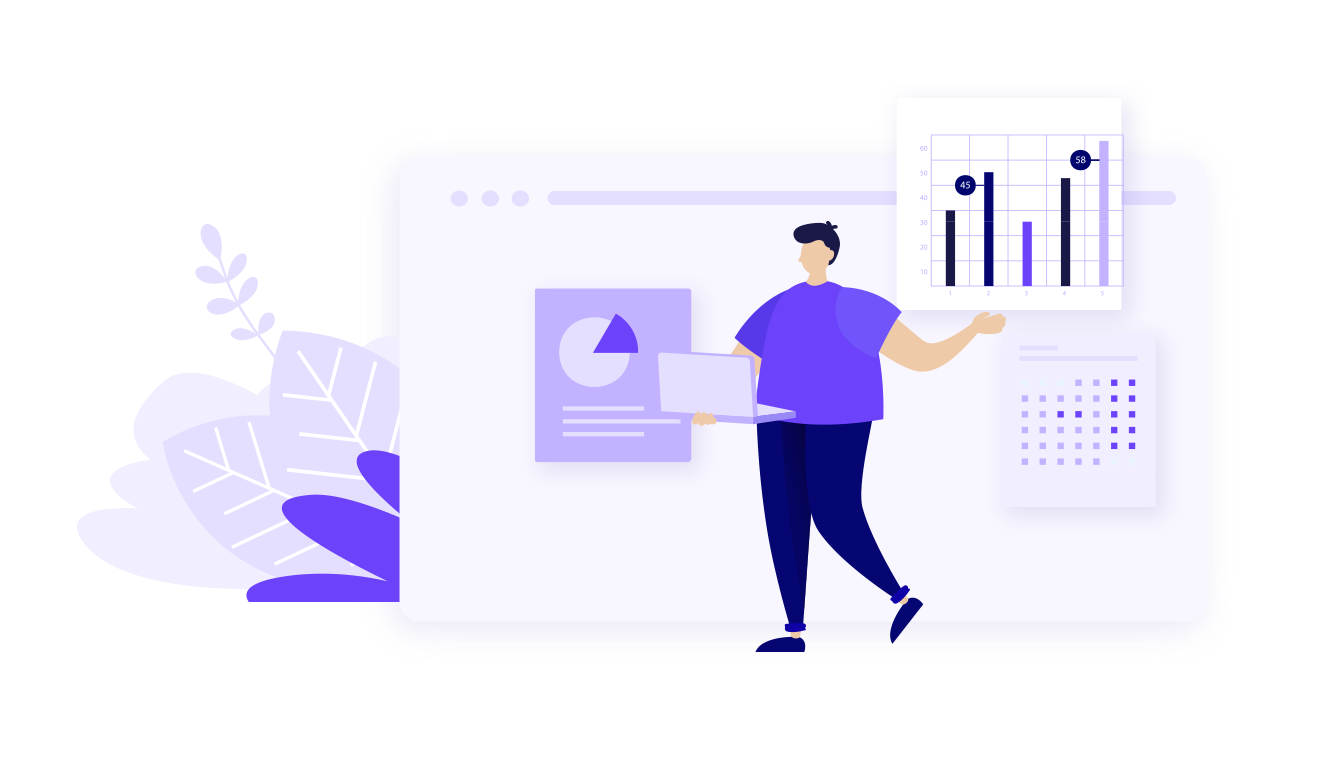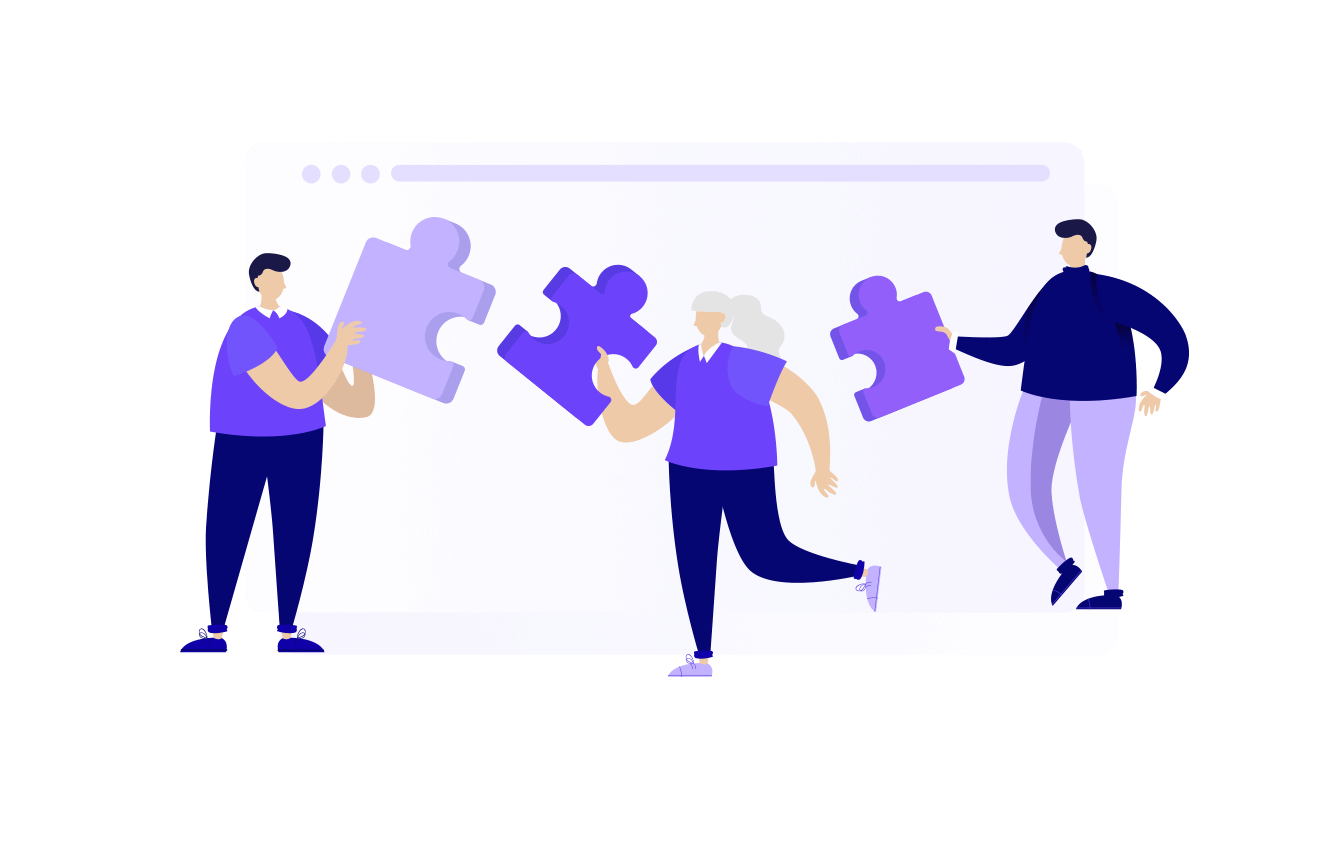 Long-term relationships
If you want to build long-lasting relationships with your customers, not only in the area of online events themselves, but also in the area of other activities, B2B or B2C, then our platform provides comprehensive opportunities to implement different types of marketing, relationship and communication strategies. If you would like to find out more or consult your needs fill in the brief, or contact us.
Branding opportunities
We design not only what we see, but also the assumptions on the basis of which we try to broadcast a coherent and effective message. Branding is not just about logos, it's all about emotions!
Analytics
After each event, both stationary and online, we prepare a report in line with the assumed goals of the project, we monitor and measure specific areas so that the client is always sure that the investment has brought the intended results.
Support
Our experience in the event industry allows us to accompany you from the planning of the event to the final effect. We provide design and technical support throughout the process. All activities are possible thanks to the advanced online communication platform.