Design Ways 2021
September 2021
Design Ways Conf is a UX / UI conference initiated by the Krakow Design Initiative (KID) and co-created by its participants. It is an event related to design, experiences, context and perspectives. It is knowledge, networking, and more importantly – the emphasis not only on the importance of design in our lives, but also what impact it can have and how we can use it.
DATA:
Uczestników 500 | Odsłon platformy 38000 | Prelegentów 50 | Osób w zespole 12 | Długość 2 dni
RANGE:
– Comprehensive service of a hybrid event
– Stationary studio in Expo Krakow
– Delivery and configuration of the platform
– Realization of the vision – live streaming
– 2 themed scenes
– Recordings of speakers in the studio
– Processing of video materials
– Configuration of the EXPO zone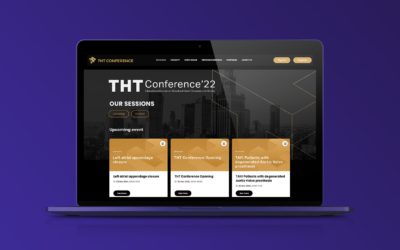 THT Conference 2022 March 2022 THT is an annual international conference devoted to the issue of transcatheter treatment of structural heart diseases. Its aim is to create a place for the exchange of experiences and education of members of the Heart Teams, as...