Kongres i targi kosmetyczne LNE
June 2020
Congresses and LNE Fairs are one of the most important meetings for professionals from the cosmetology and cosmetics industry, combining a wide educational offer on the market with an impressive exhibition and fair space. The events taking place twice a year – in the spring and autumn seasons – have been presenting the standards and trends in the cosmetics industry in Poland for years. This time it was ONLINE!
DATA:
Audience 1500 | Number of sessions 70 | Speakers 90 | Exhibitors 30 | Duration 2 dni
RANGE:
– Comprehensive service of a hybrid event
– Stationary studio at ICE KRAKÓW
– Delivery and configuration of the platform
– Realization of the vision – live streaming
– 3 themed scenes
– Support for remote connections
– Recordings of speakers in the studio
– Processing of video materials
– Graphics and animation
– EXPO zone configuration for 30 exhibitors
– Video material available for 14 days after the event
as an additional service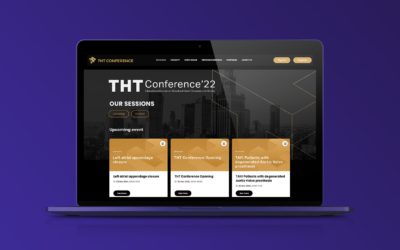 THT Conference 2022 March 2022 THT is an annual international conference devoted to the issue of transcatheter treatment of structural heart diseases. Its aim is to create a place for the exchange of experiences and education of members of the Heart Teams, as...